Basic Data
application deadline

31.12.2023

//= rex_getString("formular_job_applicantprofile"); ?>

required german language skills

C2: Approximately mother tongue knowledge

required language skills

english


french

courses of study

Business Studies, Culture and Technology

applicant profile

YOU ARE:

Fluent in English, French and/or German speakers (applicants are required to speak at least two of the languages, a third one is a plus).
Comfortable with numbers and financial analyzes and proficient with Excel

An innovative thinker who can think outside the box.
Both analytical and synthetic

A perfectionist, with attention to detail and meeting deadlines

Computer savvy and proficient in cloud-based applications and virtual workspaces
A cinephile with a strong interest in film distribution and marketing.
YOU WANT:
Gain an oversight on different aspects of the company including sales, marketing, and production as we are a small and flexible company.
Work in a multi-lingual environment, in a friendly and motivational atmosphere with engaged and international colleagues who bring commitment and camaraderie to their work.

Obtain valuable experience from working with Philippe Bober on unique projects.
We look forward to receiving your full application with a cover letter in English at staff@coproductionoffice.eu (NB Applications without cover letter will not be considered). Please also indicate where you saw this post.
Job Description
6 Month Paid Internship
Business Affairs Intern
By: Coproduction Office
Business sector: Film Industry (International Sales Agency and Production)
Paid Internship: 1200€ / month before taxes
Place: Paris
Duration: 6 months, full time
Start date: According to availability.
We are looking for a globally minded colleague, who has organizational skills, is result-oriented and has an interest in art-house cinema, to join our Paris-based finance team, working in a dynamic and international environment.
COMPANY PROFILES

Based in Paris and Berlin, Coproduction Office is an international distributor and producer of bold, award-winning films.
Coproduction Office's CEO and founder Philippe Bober has worked with prominent ground-breaking directors* from early on in their careers and has produced thirty-three films to date. The majority of these films were selected for the main competitions in Cannes, Venice and Berlin, where they have received many major prizes, most notably the Venice Golden Lion in 2014 for Roy Andersson's A PIGEON SAT ON A BRANCH REFLECTING ON EXISTENCE, and the Palme d'Or in 2017 and in 2022 for THE SQUARE and TRIANGLE OF SADNESS by Ruben Östlund. Coproduction Office's international sales division distributes a catalog composed of films produced by Philippe Bober as well as acquired titles and restored classics, including Roberto Rossellini's key films. The catalog is unique for its artistic strength, with films that have an individual and distinctive cinematic language, and often daring content.
*Lars von Trier, Roy Andersson, Ulrich Seidl, Jessica Hausner, Lou Ye, Kornél Mundruczó, Cristi Puiu, Michelangelo Frammartino, Carlos Reygadas, Ruben Östlund.
JOB OUTLINE :
You will work in Coproduction Office's finance and sales department in interaction with other departments (production, festivals, marketing, deliverables) and will assist our head of departments on some following in the tasks (depending on the period of the year):
Finance
Establishing the films' sales and marketing budget: at the occasion of the premier of the films in festivals and in the context of funding applications (Creative Europe, CNC, European Film promotion).

Managing Royalties reports (contacting distributors after the release of the films and analyzing the provided reports).

Evaluating the performance of the distributors on our films across territories.

Analyzing the evolution of films revenues across various platforms and territories (with a specific focus on the evolution of digital revenues) and presenting the results to the sales team.
Managing MEDIA Creative Europe funding, both internally and in collaboration with our European distributors (grant cash-flow, communication with the distributors, cost report analysis etc.).
Requesting funding to banks and credit institutions active in the film sector.
Processing incoming and outgoing invoices/Call for funds and their payments and allocation to corresponding projects, with a focus on monitoring bank transactions in the context of international film co-production (transfers of funds etc.).
Updating performance and operation monitoring tables and improving their accuracy and efficiency.

Preparing costs reports for producers, banks, and publics funds according to different reporting requirements.

Being the point of contact across departments and with external accountants

Working on market research.
Legal and Administration
Drafting and negotiating film sales contracts with international distributors.
Resolving legal conflicts related to film rights, and secondary rights.
Carrying administrative tasks, such as the notarization process for Chinese contracts, registration of contracts, verifications of Chain of Rights, clearance of double taxation and more.
Collaborating with the production and sales teams to prepare and gather legal documentation required for film legal deliveries.
Company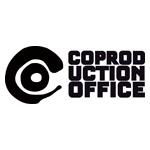 Coproduction Office
more job offers of this company