ACHTUNG: Dieses Inserat liegt nur in englischer Sprache vor.
Basisdaten zum Inserat
Bewerbungsschluss

31.12.2023

Art des Inserats

Praktikum

//= rex_getString("formular_job_applicantprofile"); ?>

geforderte Deutschkenntnisse

C2: Annährend muttersprachliche Kenntnisse

geforderte sonstige Sprachkenntnisse

englisch


französisch

Studiengänge

Betriebswirtschaftslehre, Kultur und Technik
Stellenbeschreibung
6 Month Paid Internship
with possible further employment
Coproduction Office is looking forward to welcome a
Sales and festivals internally
who is globally minded, result-oriented, with organizational skills, and have an interest in art-house cinema, to complete our team of twenty people working  in Paris and/or Berlin  in a dynamic and international environment.
By: Coproduction Office
Business sector: Film Industry
Field of expertise: Sales and Festivals
Location: Berlin or Paris
Paid Internship: 1200 € / months (before taxes)
Benefits: Dynamic and international working environment, career progression
Duration: 6 months full time (if enrolled with a school)
Start date: December 2023-January 2024


COMPANY PROFILES:
Based in Paris and Berlin, Coproduction Office is an international distributor and producer of bold, award-winning films.
Coproduction Office's CEO and founder Philippe Bober has worked with prominent ground-breaking directors* from early on in their careers and has produced thirty-three films to date. The majority of these films were selected for the main competitions in Cannes, Venice and Berlin, where they have received many major prizes, most notably the Venice Golden Lion in 2014 for Roy Andersson's A PIGEON SAT ON A BRANCH REFLECTING ON EXISTENCE, and the Palme d'Or in 2017 and in 2022 for THE SQUARE and TRIANGLE OF SADNESS by Ruben Östlund. Coproduction Office's international sales division distributes a catalog composed of films produced by Philippe Bober as well as acquired titles and restored classics, including Roberto Rossellini's key films. The catalog is unique for its artistic strength, with films that have an individual and distinctive cinematic language, and often daring content.
*Lars von Trier, Roy Andersson, Ulrich Seidl, Jessica Hausner, Lou Ye, Kornél Mundruczó, Cristi Puiu, Michelangelo Frammartino, Carlos Reygadas, Ruben Östlund.
JOB OUTLINE
You will assist our sales executives and festival managers with the following tasks:
Festivals:
Conduct research on festivals.

Submit our films to festivals.

Be involved in the elaboration of the festivals' strategy for new films and restored titles.

Negotiate screening fees.

Provide materials to festivals.

Help with talent coordination (promotional tours, press).

Assist with event organization at festivals (premieres, cocktails, dinners, and parties).

Be involved in the restoration process of our films.
Sales:
Assist our sales executives during markets (scheduling meetings; writing memos; etc.).

Follow up with international distributors.

Search for prospective customers (market studies); improving and updating the client and deal database.

Assist the sales team in the negotiation for catalog film sales (providing information on the material availability and prices).
Unternehmen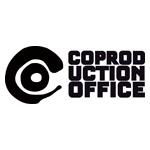 Coproduction Office
Mehr Jobangebote dieses Unternehmens