ACHTUNG: Dieses Inserat liegt nur in englischer Sprache vor.
Basisdaten zum Inserat
Bewerbungsschluss

31.08.2022

Art des Inserats

Absolventenstelle

Arbeitsort

Frankfurt (Oder)

//= rex_getString("formular_job_applicantprofile"); ?>

geforderte Deutschkenntnisse

A1: Anfänger

geforderte sonstige Sprachkenntnisse

englisch

Studiengänge

Elektrotechnik, Physik
Unternehmen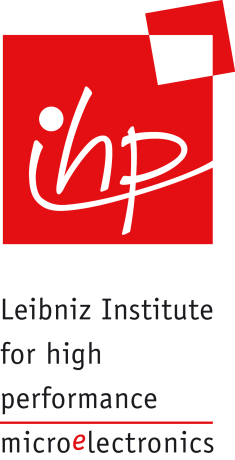 IHP GmbH - Innovations for High Performance Microelectronics/Leibniz-Institut für innovative Mikroelektronik
Ansprechpartner
Frau Elise Funke
Firmenprofil
IHP is an institute of the Leibniz Association and conducts research and development of silicon-based systems and
ultra high-frequency circuits and technologies including new materials. It develops innovative solutions for
application areas such as wireless and broadband communication, security, medical technology, industry 4.0,
automotive industry, and aerospace. IHP employs approximately 350 people. It operates a pilot line for technological
developments and the preparation of high-speed circuits with 0.13/0.25 µm-SiGe-BiCMOS technologies, located in a
1500 m² cleanroom that meets the highest industrial nanotechnology requirements.
Mehr Jobangebote dieses Unternehmens